A simple cocktail and a cheers to good fortune can turn acquaintances into friends. That's exactly what the Peruvian government hopes to do, writes The Washington Post.
The problem is this: America knows all about Japanese saki, Puerto Rican rum, and Russian vodka, but Peruvian pisco is still uncharted territory for many. That's why 10 U.S. bartenders will serve as official pisco ambassadors for the grape brandy to help raise awareness of the liquor that has been riding on the coattails of the recent boom in world-wide interest in South American cuisine.
"Crazy, right?" Todd Thrasher, of Restaurant Eve, PX Bar and TNT Bar in Alexandria, Va., told The Washington Post. He´s also one of the 10 pisco diplomats. "When I started my job, my parents were like, 'What? You're going to be a bartender?' Then all of a sudden you're a Peruvian pisco ambassador."
While still partially unknown to many, pisco has slowly been inching its way onto liquor store shelves and into bar cocktails. It´s gaining fans with its clean taste and delicate fruity aroma. Pisco is an excellent base for the citrusy type of cocktails loved by Americans.
While the pisco sour may be the classic go-to, modernity is king amongst some pisco drinkers in the US.
James Schenk owns PISCO Latin Lounge in San Francisco. He says that pisco was a little-known spirit when he opened what is believed to be the first modern US bar dedicated to pisco. In the five years since Schenk´s opened the bar, he says pisco has become a staple in most bars across the nation, with mixologists keeping at least one bottle of the stuff in stock. That effort, paired with pisco being featured at major events, like year's South Beach Wine & Food Festival, is slowly making the liquor a household name.
"The great thing about it is that five years ago, no one had pisco," said Schenk. "Now, there's an insurgence of people beginning to really introduce and explain to all these bars and restaurants — you can have one, you can have two or three."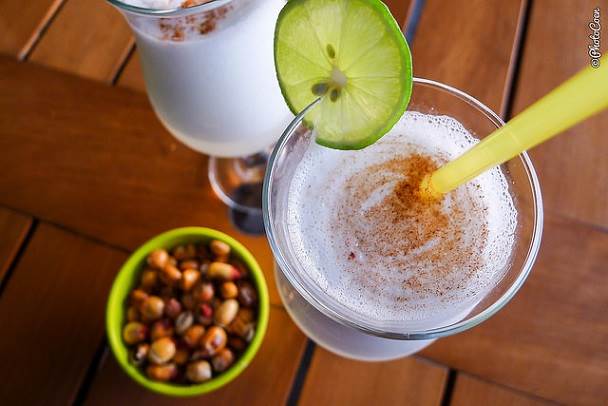 Perhaps one reason pisco is catching on is due to quality control measures that are actually stricter than some US food production regulations. In Peru, the government has imposed several strict production standards: producers can add nothing, not even water, to the distilled spirit, and the alcohol must rest for three months in a neutral container – never a wooden barrel.
Peru´s promotion of pisco also comes at a good time; this year is the 400th anniversary of the first historical evidence of pisco production in Peru.
Asher, who was born in Peru but grew up in the United States, is CEO of Macchu Pisco, producers of Macchu Pisco and the limited-edition La Diablada brands. She founded the company in 2004 with her family, including her 98-year-old grandmother who pitches in with advice on the La Diablada blend.
Melanie Asher, master distiller and blender for La Diablada, told The Washington Post that this year is the perfect time to partner with PromPeru, the government's promotional arm. That's because it happens to be the 400th anniversary of the first historical evidence of pisco production in Peru.
San Francisco actually founded pisco punch and the classic pisco sour also has an American twist. It was created by Victor Morris, an American bartender who worked in Peru in the early 20th century.
Pisco is, said Peruvian born, American raised Asher, a "perfect union of an American-Peruvian partnership."