The first time I vacationed in Peru, my dad and I were in a tour group with two other travelers: a grandfather and his grandson. The ease with which we all got along was uncommonly lucky. I have since been on several other guided tours where my travel companions included constant complainers, cheapskates, and people who moved at a different tempo than I did. I tried my best to be patient and tune out the negativity, but I'd be lying if I said my enjoyment wasn't adversely affected.
My dilemma is that I enjoy certain benefits of guided tours.
1) I don't have to spend time researching the destination. I know the tour company will narrow down the itinerary to sites worth seeing.
2) I don't have to worry about making my own hotel reservations or arranging my own transportation once I reach the country I am visiting.
3) I have a professional guide who keeps me from wasting time and getting lost and who explains what's cool and what's significant about the sites I am seeing.
4) I have other people to share experiences with.
5) I feel safe because I am with a local guide who knows the lay of the land and first aid!
6) I have an opportunity to visit places, such as a remote weaving community in Peru and a project in a favela in Rio de Janeiro, which would be off-limits to me as an independent traveler.
Now if I could only figure out a way to deal with those pesky travel companions. Enter the private guided tour.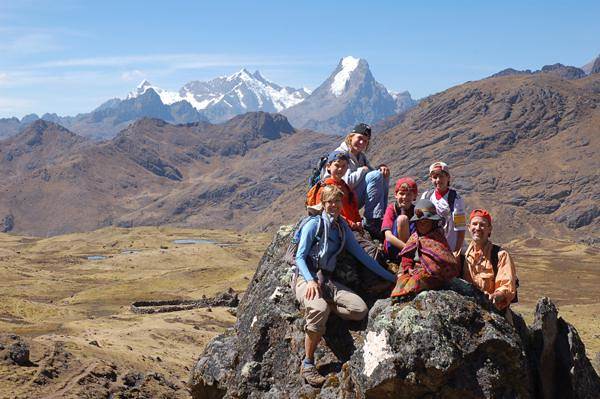 Llama Expeditions will arrange a private guided tour for you. You may still end up traveling with people who are constant complainers and cheapskates, but at least they will be people you know and love.
Here's how it works. Check out our itineraries. Select the one that interests you and your travel companions the most. Then, give us a call to discuss any changes you might want to make. It's that simple.
We hope you'll join us on a private guided tour of the Peru we know and love!