Image seeing the coastline of Callao and Lima from the ocean and discovering that their stunning islands are home of sea lions, sea birds and penguins, similar to the wildlife in the coast of Paracas. The Tour Islands of Callao invites you to this magnificent adventure on the sea, learning about the stories of Callao as you navigate in the catamaran Spondyllus towards the San Lorenzo, Fronton, Cavinzas and Palomino islands. A tour made for the history, nature and adventure lovers.
All aboard
The tour begins its boarding at Pier Grau in Callao. Here the catamaran Spondyllus awaits, a wide two hull ship build for 86 passengers and smooth navigation. The catamaran offers an enclosed lower level and an open roof second level. From here we will get a better view of our tour.
The islands in Callao
The ship navigates into the open sea to explore a group of islands located right in front of the coast of Callao. For early cultures these islands were sanctuaries of cult, by the times of the colony they were trenches of pirates and corsairs. Today these are wildlife protected areas, full of sea life in their waters and shores. These islands are home of an impressive population of sea lions and sea birds, such as Piqueros, Guanays, Peruvian Pelicans, and a small population of Humboldt Penguins.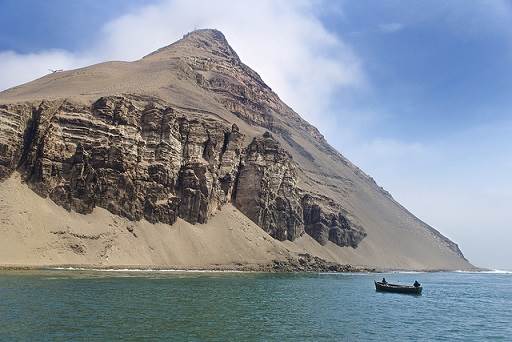 The tour
The tour starts at Pier Grau in Callao. The navigation rout surrounds the San Lorenzo, Fronton, Cavinzas and Palomino islands in a three hour tour full of stories, adventure and marine wildlife. An amazing experience for tourists and local visitors.
Recommendations
We recommend an early arrival at the Pier, 30 minutes before departure time. Don't forget to bring sunscreen, hat, bottled water and a jacket. Eat a light breakfast or lunch one hour before the tour.