Lunahuaná is one of those towns that, just by pronouncing its name one can recall emtions of adventure. And it is true that adventure is everyday bread in Lunahuaná, specially if you are young and you like adventure sports.
Even tough many people think that in Lunahuaná we can only do rafting, the truth is that there are many other things to do there, many other attractions to visit and enjoy. It is a destination for adventure as well as for family, and in this first post (the first one I write), I will try to give a description of all the various activities that you can do once you get there. Specially now that we are approaching the Rafting Season, and in this coming Holly week during the holidays it is a close destination and very attractive at the same time.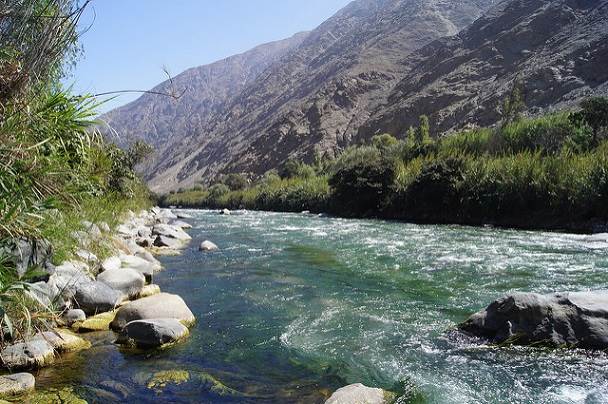 Obviously, if you go with your family, the best thing to do is to book for a tour to avoid all problems in transportation and in the schedule of activities. At the same time, the most adventurous can go sighseeing in a four-wheel motorcicle or simply visit all the different tourist attractions.
It is interesting to see how tourism in Lunahuaná grows during the rafting season. I already wrote about how to get to Lunahuaná in my previous blog post.
When I visited Lunahuaná for the first time, I couldn't do rafting because of a health problem, but had the opportunity to go during the days of february and march, which is the best season of the year for rafting and I cannot recommend more your visit there, if you can even more than once.
There are many hotels you can find in Lunahuaná, as camping centers for the most adventurous that prefer a direct contact with nature without spending too much money.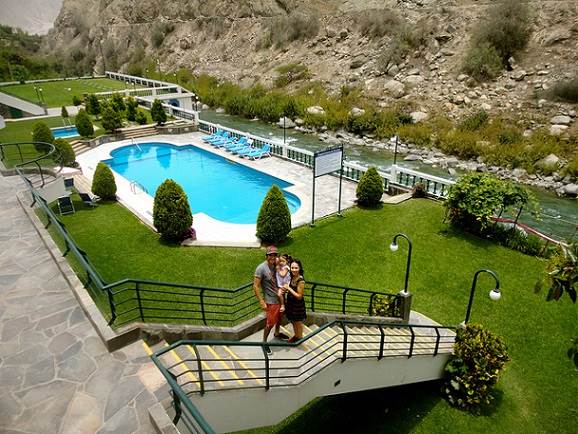 Lunahuaná is not only Rafting, but also a big vineyard, where grapes (the ones of the "uvina" variety) of good quality offer us the famous Pisco. Is included within the route of Pisco that is even part of a new tour circuit that is being promoted more and more.
The first thing that occurred to me when we started to see the wine cellars and pisco, was how traditional they look like. You can go through several small bodegas and see how the owners and producers are working with the passion that is a characteristic of those lovers of good drinks, like wine or pisco. You can sense the mysticism in the air.
As promised, here is the fourth entry post on Lunahuaná. This time I will talk a little about the tours that you can do during your staying there.
Continuing along the Yauyos-Cañete road, about 3Km. from the main square is a home of a dark aspect, which is becoming slowly known and holds a mystery inside it. It is known as the "Haunted House of Lunahuaná". The villagers tell stories about the house (quite big by the way), mentioning that it was built and inhabited for a short time by their owners until they died in a very rugged way. Since then, several people that have approached at night have seen some apparitions and heard wailing inside the home that has given rise to a local legend that there are ghosts in the house. Then a fence was built and is now in a better shape in terms of its exterior facade. From the main room of the house you can see through the window the wide valley of Lunahuaná. In the photos you can see parts of the interior of the house.