Thomas Jefferson, the third president of the United States and author of the Declaration of Independence, reportedly wrote that. I'm not sure how far and wide America's Founding Father traveled back in the 1700s, but he's got a point.
Traveling alone means seeing what you want to see, when you want to see it and appreciating it in a way unique to you. With its expansive vistas, rich history and diverse scenery, Peru can lend itself to solo travel.
But traveling alone can feel like an overwhelming undertaking. Some people never experience it because of their own fears. Who will you laugh with while traveling, and share memories with when you get home? How about if you get in a sticky situation; two minds are certainly better than one. And won't it be a lonely, daunting experience?
The fact is, most travelers probably have similar apprehensions about embarking on their first solo vacation, but they don't let those fears get in the way of their adventure. For those brave enough to set off on travels by their lonesome, we've got a list of tips via Hostel World to help make the experience rewarding one.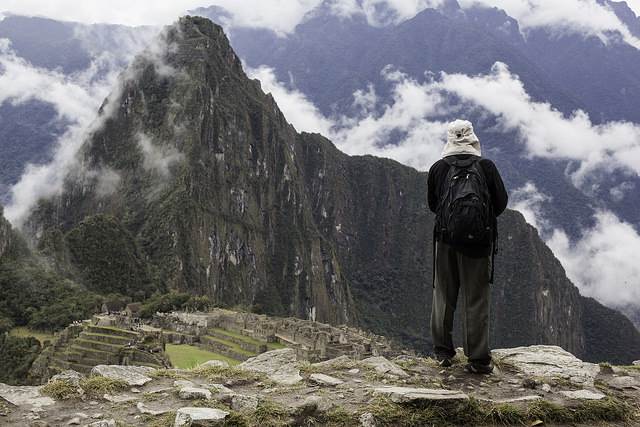 Open up to fellow travelers
Consider staying in a hostel. Not only are these little-to-no frill accommodations easier on your pocketbook (after all, you don't have someone with whom to share the cost of the room), they also often have common areas. Hang out in the living or dining room to meet new people who may also be traveling alone. They can offer advice and, who knows, you may even end up with a new travel buddy.
Go on organized tours
Booking a tour may sound cheesy and even a little too Type-A for a solo traveler, but some good can come out of it. By going with a group, you're forced to interact with others. Saying, "Hi, I'm Mandy and eh, I like dogs" may seem like a stupid thing to say before setting off on a walking tour of Rome, but three hours later you may find yourself discussing the best dog food for Spot with your new best pal.
Volunteer at festivals and special events
Before embarking on your adventure, have a look-see at what's going on in your travel destination while you're there. Perhaps there's a festival or a concert? Volunteers often fuel these types of events. Do a little research and see if there's a way you can get involved. If there is, you'll not only likely get free admission into the event (along with other potential perks), you'll also get to hang with likeminded people.
Fool those muggers
Whether at home or abroad, the possibility getting mugged is a fact of life, and while you can hope for the best, being prepared for the worst can take the stress out of traveling alone. One tip is to carry a spare wallet with you that have a small amount of cash in it. The robbers will get what they're looking for and you won't lose as much as they'd hoped for. Another piece of advice is to have an idea of where you're going before you leave your hotel or hostel. While getting lost in a city is a great way to discover it, it can also set signals to potential thieves. Finally, grab a local newspaper and stick it under your arm. What better way to look like you've been living there all your life, than if you're investing in the local comings and goings?
Keep in touch with back home
This should be a no brainer, but it's worth a mention anyway. Lots can go wrong when traveling, especially if you are doing it alone. Be sure to keep in touch with your loved ones back home. Give them a rough draft of where you will be traveling and when and check in with them once you get to each destination.
Fear Not
Finally, don't be afraid to strike up a conversation with the people sitting at the bar or eating at the table next to you. You never know, they may be locals who can give you the ins and outs of the city you're exploring. This is a sure way to experience travel like a resident.
I actually met a young woman in this manner a few weeks ago. She was traveling alone and had the guts to talk to my group because she overheard us speaking English. We were able to offer her a few tips about traveling throughout Peru, as well as some insider dining and shopping advice for Lima. We, of course, exchanged email address and Facebook info, and will be in touch this week when she passes back through the Capital City.
Until then, consider Jefferson's advice: after all, he's not called a Founding Father for nothing.