The thousand-year-old city of Cusco not only harbors beautiful landscapes and archaeological remainders, but also restaurants of very good international quality, that are dedicated to prepare exquisite plates for the delight of its customers and of all the visitors that concur to this city, to be witnesses of its magic and mysticism; one of these restaurants is called "Incanto".
Incanto, is one of the most important restaurants of Cusco, is quite welcoming and has quite a contemporary style that calls to the attention of those who visit it.
It is located a few meters of the main square of the city, on the remainders of what was known as Aclla Wasi or Home of the Virgins of the Sun, institution where the women were recruited to choose the ones that would be trained by the Mamaconas to serve in the places of worship; making of Incanto a charming place and above all quite a welcoming place of history.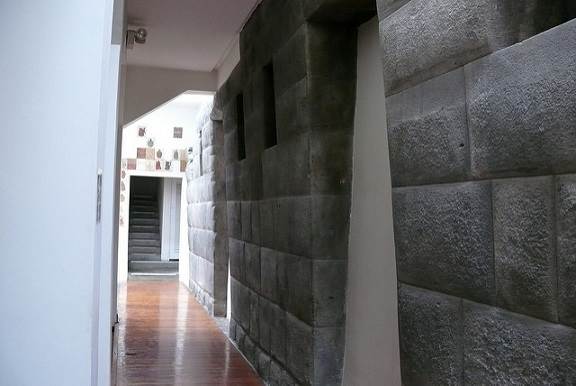 The menu of Incanto presents more than 80 dishes, among these we find pizzas, pastas and various grilled dishes, that receive the Peruvian touch in the ingredients used in its elaboration; you will be able to begin tasting so many antipasto, such as the caprese salad, ceviche di funghi e caciofi, melanzane e zuchini alla parmigiana, mnestrone alla genovese, etc.
Then you will continue with the secundi piatti including delicious dishes as medaglioni di manzo marsala, back of alpaca, trotta alla mediterranea, ossobuco with pappardelle al burro e parmigiano, guinea pig to the oven, among others. The pizzas and pastas that offers Incanto are various and go from focaccia to the tartufo, pizza ai formaggi, pizza prosciutto cotto, pizza al salame piccante, hasta spaghetti alla carbonara, penne alla puttanesca, etc.
Besides, to sweeten your palate a little, Incanto offers delicious desserts, like the tiramisú, Limean Suspiro, semifreddo with estratto of the frutto della passione, mousse of pisco sour, panna cotta with crema di fragola, etc.  And to accompany your food, you can drink one of the succulent wines that offers this prestigious restaurant.
Recall that upon visiting the city of Cusco you could visit Incanto, to taste Peruvian, Italian dishes or the fusion of these.
Address:
Santa Catalina Angosta 135 – Cusco – Perú
Reservations:
T.: +51 84 254753  +51 84 254753 | ventas@cuscorestaurants.com
Schedule:
Monday to Sundayfrom 12:00 m to 11:00 p.m.
4:00 p.m. to 6:00 p.m. (limited selection , only pizzas and refreshments)
Music:
Live andean music every night.