A knickknack for grandma; a t-shirt for dad; a handful of key chains for the coworkers; and of course a bounty for yourself. Shopping is one of many vacation pastimes, but when in Lima there's no reasoan to limit it solely to souvenir shops or the Inka Market. Sometimes, venturing beyond the obvious places can mean finding a unique treasure that has more meaning and a better back story than Peruvian-themed shot glasses or woven llama magnets.
That's where stepping into the past via antique shopping comes into play. Tucked just beyond the popular artisanal markets is Avenida Alfonso Ugarte, a quiet street where quaint stores specialize in antigüedades. Shoppers can set their sights on a sea of vintage collectibles ranging from simple charms to sturdy mahogany dining sets.
Adding to the magical experience of uncovering mysterious momentos in a foreign land are the store owners. Almost always on-site and handpicking many of the goods themselves, they can often give a little history on the antiques and provide interesting conversation.
As one of the shopkeepers advised me, it's important to bring your brain with you when stepping into these enchanting boutiques and falling in love with a "genuine" Renaissance painting. Be careful not to believe everything you hear and keep your cash tucked away until you've agreed on a price (haggling is welcomed). Oh yes, and keep in mind that you have to get that "bargain" antique back home somehow, which could be costly if it's size of a llama and weighs as much as a herd of them.
El Kerubin
Avenida Alfonso Ugarte 229-233, Miraflores, Lima
Breathtaking colonial upholstered chairs, solid wood armoires, towering statues and elegant art fill the space of this antique boutique.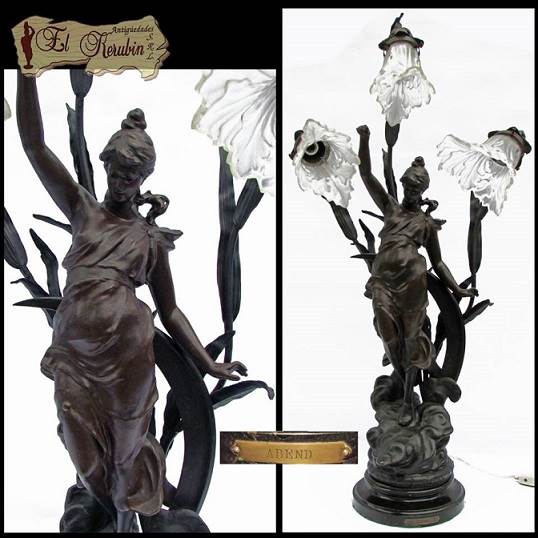 La Relique
Leoncio Prado 187, Miraflores Lima
This tienda de antigüedades features relics from nearly every era, from centuries old display cabinets and tables to swanky contemporary art and sculptures.
Objetos Arte & Más
Avenida Alfonso Ugarte 210, Miraflores, Lima
Wander inside and it's like you've set foot onto the Mad Men set. Retro-style art, mod furniture and art deco sculptures are the specialties at this antique store dedicated to the contemporary era.
Lo Real Maravilloso
Avenida Alfonso Ugarte 210-A, Miraflores, Lima
The name of the game here is art. Each one-of-a-kind canvas that hangs on the walls was painted by a Peruvian artist.
Bronceria Artística "Zago"
Avenida Alfonso Ugarte 225, Miraflores, Lima
The specialty in this 60-year-old shop is all things bronze. Shiny platters, lamps, and statues abound, as do a few pieces of furniture.
El Portal Antigüedades
Avenida Alfonso Ugarte 211, Miraflores, Lima
Step inside and you'll find many glamorous chandeliers and other light fixtures, as well as crystal, ornate china and trinkets of all sizes.