The weather at Machu Picchu is typical of mountainous regions: unpredictable. I have experienced everything from torrential rainstorms that I thought would wash the site away to perfect blue-sky days. So how can you make sure that you are prepared to enjoy your tour of one of the world's seven wonders?
Here are my suggestions for what you should pack when you visit Machu Picchu:
1) Poncho—no matter what the weather looks like when you board the bus for Machu Picchu, make sure to tuck a poncho into your daypack. Rain can strike with very little warning. I've also found that a Ziploc bag to slip my camera into is helpful.
2) Good walking shoes—comfortable walking shoes with a non-skid sole are a must. Many people wear hiking boots. But, hiking boots are not an absolute necessity. However, you should be prepared to walk on uneven stone pathways and stairs without handrails, both of which can become slippery when wet.
3) Sun hat, sunglasses, and sun block—the Andean sun is fiercely strong at Machu Picchu. Protect yourself so that you can enjoy the rest of your time in Peru without the aftereffects of bad sunburn.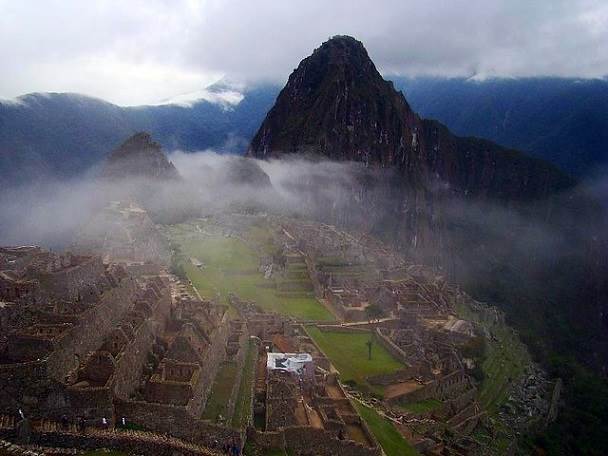 4) Long-sleeved shirt and pants—make sure the shirt is made of wick-away fabric to help you stay dry. Also make sure you can zip off the lower section of the pants if the weather is steamy.
5) Layered jacket—I use my three-in-one ski jacket to provide the most options. But, a shell jacket and fleece work equally well.
6) Chullo hat—you can buy these typical Peruvian hats just about everywhere in the Andes. They are perfect if the weather cools off when the famous mist shrouds Machu Picchu.
One last bit of advice: to increase your chance of experiencing perfect weather, plan your trip during the Peruvian winter months of June through August and avoid Peru's rainy season, which typically runs from December through March.