Getting a hot shower can be tricky. On numerous trips to Peru and other countries within Latin America, I discovered that hot water doesn't seem to flow as abundantly or consistently as it does at home. Many a time, I did the cold shower dance, trying to get only certain body parts wet while keeping others dry to minimize shivering.
Since then, I have figured out how to get a hot shower in Peru so you can rinse off the dirt from your four days on the Inca Trail in comfort.
Here are my secret methods:
1)   Splurge. Staying in a luxury hotel almost always guarantees a steamy hot shower with adequate water pressure. I stay at the Ramada Costa del Sol when I am passing through Lima to get to Machu Picchu. I can highly recommend their showers.
2) Plan your shower so that you are not showering at the same time as every other guest in the hotel.
3) Set the water temperature before you shower:
a) Turn on the hot water all the way.
b) Wait three to five minutes for the water to heat up if it is not hot.
c) Adjust the water temperature by adding cold water.
4)   If all else fails, ask the reception desk staff about hot water problems. Sometimes they have to change the propane gas tank that heats the water.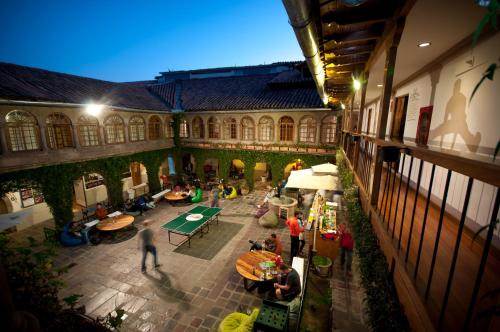 If you are in a homestay, you may encounter two additional situations. First, you may need to heat the water by turning on the water heater for 15 to 20 minutes before taking a shower. Second, the water may be heated by an electrical device that wraps around the showerhead. In this case, run the water slowly enough to give it time to heat before emerging from the showerhead. Trial and error is the best method for determining an appropriate water velocity.
By the way, the last campsite on the Inca Trail supposedly offers hot showers in exchange for a few soles. When I camped there, though, only one shower was hot. So, people patiently waited in line, wrapped in their towels, for that single hot shower. It was a luxury worth the wait.