As a traveler or expat, experiencing the holidays outside the U.S. can be an eye opening and life changing experience. As we usher in a new holiday season and begin to reflect upon the past year, on the surface, traditions around the globe may appear very different, but dig a little deeper and you'll see that we're all just searching for a cause to celebration. With each country having their own interpretation of food, family and fun, you may be surprised to learn at the core just how similar we actually are, despite personal beliefs and rituals.
Here are a few of our favorite ways to celebrate the Christmas season in South America.
Argentina
Given their large Catholic population, it's understandable that Christmas is one of the most important events of the year. December is relatively warm in Argentina so you shouldn't be surprised to see families enjoying it outdoors. Depending on their denomination, many Argentineans also celebrate Advent by preparing for the "coming" of Jesus, which happens between December 1 and Christmas Day. The Feast of the Immaculate Conception on December 8 is usually when the Christmas tree is decorated and raised, while Christmas Eve is when most Catholics go to mass followed by a big celebratory dinner. One beautiful tradition not to miss is Globos. Floating paper lanterns that are lit around midnight on Christmas Eve, the whole sky is set ablaze and bathed in color.
A Holiday Meal in Argentina: Given the prevalence of Asado in Argentina, it should come as no surprise that BBQ plays a large part in many holiday feasts. Parrillada is front and center, which is essentially a platter of grilled meat. Be sure to taste ninos envuettas, which are cabbage rolls filled with rice and ground beef. And don't forget the Malbec – everyone knows no Argentinean meal is complete without a great bottle of wine.
Brazil
Brazil is all about the party and family for the holidays. You'll want to check out Rodrigo de Freitas Lagoon for the lighting of the world's largest floating Christmas tree followed by a spectacular fireworks display to kick off the festivities. Most Brazilian traditions were brought over by Portugese settlers so expect elaborate nativity scenes known as Presépio's, which are huge sources of pride. Try to catch a showing of Los Pastores, a Mexican play loosely based on the story of the three wise men. It's a hilarious interpretation and definitely not your typical Christmas play.
A Holiday Meal in Brazil: Christmas dinner in Brazil varies widely depending on what region you're in. A meal in Salvador will be different than Rio due to the various ethnic backgrounds scattered throughout the country that is exemplified in the cuisine. Some staples you can expect to find anywhere include turkey, ham, and rice cooked with raisins. And of course, you'll need a Caipirinha to toast at midnight.
Peru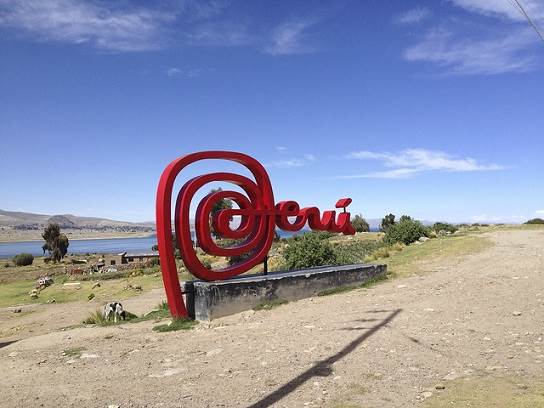 Christmas in Peru, or Noche Buena, is a unique mix of Christian and Andean traditions. The commercialization of Christmas hasn't fully penetrated their culture yet, making it more of a hybrid celebration. Your experience in Peru will look and feel much different than in the west or even more developed Latin American countries. There is a heavy emphasis on nature and family with many gift being handmade. Getting outside is also a large part of the holiday season.
One unique, not-to-miss event is Santuranticuy ("Saints for Sale"), the Peruvian Christmas market held in Cusco on December 24. Artisans and merchants from around the country gather to sell crafts, musical instruments, and food to customers looking to add a bit of traditional flair to their homes. At midnight, there is a champagne toast.
A Holiday Meal in Peru: Get ready for some delicious corn-based tamales. If you're a fan of spicy food, aji hot sauce can be found just about everywhere. Although many families choose turkey as their main course, some opt for the more traditional lechón, or roast pork, known for it's amazingly crispy skin. For dessert, expect to have panetón, a delicious sweetbread.
Colombia
Christmas in Colombia starts on December 7 with the celebration of "La Virgen de la Inmaculada Concepción," which lights up the neighborhood with candles. Novena de Aguinaldos is also a huge Colombian Christmas tradition celebrated December 16 through Christmas Eve. Colombians gather with friends and family to pray and sing in anticipation of Christ's return. Few other places in the world have such strong familial ties as Colombia and everyone from friends to the government makes special arrangements to ensure families can spend the holidays together.
A Holiday Meal Colombia: A holiday meal in Colombia is a bit of a mish mash called Fritanga o Picada. A platter of fried and grilled food, potato and meat empanadas are at the forefront, which makes those strong drinks a bit easier to swallow. Another not to miss item is Ciruelas con Tocineta, prunes wrapped in bacon. I've seen turkey served as a main course, but two other dishes stand out more. Lechona Tolimense, a delicious stuffed pork loin and Pernil Asado, roasted pork leg. Aguardiente is the Colombian drink of choice, which is sneakily strong on it's own, but tasty and used to make many egg nog concoctions.