Experiencing nature is a beautiful hobby. To do so, sometimes you need to leave the brick and mortar cities. Other times, we forget that within our cities we have green oasis-like spaces freckled across the blocks of our concrete jungles.
El Olivar de San Isidro in Lima is one of those green spaces within city limits. Longer than 10 city blocks in the heart of Lima, El Olivar de San Isidro is a bird watcher's paradise. The snippet of nature in the city is spectacular because of its ability to demonstrate the migratory patterns of birds that come from the far reaches of Buenos Aires and Venezuela like the Turtupilin – a tiny red and black bird with an appetite for flies and a trek that begins in Argentina and ends in Venezuela. It's birds like these and the opportunity to see them that avian aficionados live for. If you have a good camera, great binoculars, and free morning, visit the natural space and enjoy what is becoming a rarity in our contemporary lifestyles.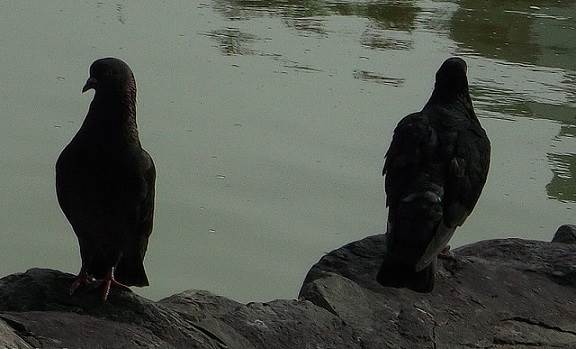 The Plan?
Step 1
Wake up early! Too see early birds, one must become one. In front of the doors of Hotel Sonesta El Olivar is the urban forest of El Olivar de San Isidro. Upon waking, eat breakfast at T'anta restaurant [1] located at Pancho Fierro 117 where they specialize in Peruvian style salads, sandwiches, and pastries.
Step 2
The red marked trail is the best to take, and it spans the 700 meters (2,290 ft) of the park. The path itself is surrounded with the regions oldest olive groves with some olive trees being over 500-years-old. European style houses can also be found along the path abundant with gardens and old western-European sculptures. Take the trail, and you will not regret it.
Step 3
Continue on the path and use the posted signs that can both direct you and inform you of the distinctive species of birds within the area. With enough patience and a camera, you will find a rare bird or two.
Suggestion 1: To better identify and truly appreciate the birds you happen to cross paths with, check out Aves de Lima or buy "100 aves de Lima y sus alrededores".
Suggestion 2: Near the park's water fountain, a kiosk offers a selection of birdseeds. It's an excellent way to attract the birds for obvious reasons.
Step 4
The natural park has been cared for by the municipal authorities and its care is evident in the abundant and healthy plant life. Appreciate the natural beauty of the parks botanical offerings.
Sight Tours
InkaTerra offers sight tours for the world bird watcher aficionados. Those interested in the opportunity will get to observe some of the 1,800 different types of species within the geographical Peruvian region. With a package of 14 days and 13 nights, travelers will get to know this place and other places recommended for bird watching like Puerto Maldonado, lake Huacarpay in the city of Cusco, Machu Picchu, and los Pantanos de Villa.
On an interesting side note, InkaTerra also has a butterfly conservatory. There, guests will be accompanied by specialists.
The best months to go are March and November during the migration periods. If you want to see the native species, then April and October are recommended.