Pay close attention.  What you are about to learn could in fact make you a millionaire… seriously.
Okay, probably not… but you never know.  After all, you could be on Who Wants to be a Millionaire – facing the last question… and the potential of walking away with a million dollars – or nothing at all.
Everyone holds their breath.  The question comes.  The silence is deafening… and then you think, "Oh I know that!  I learned that in 10 Things You Might Not Know About Peru."  Unlikely? Yes. But possible.
So without further ado, here are ten interesting facts about this incredible country, beginning with the fact that is most likely to make you ornithologists go ca-razy…
10.  Peru has 1816 different species of birds, 3532 species of butterfly, and 3500 species of orchids. To experience this wildlife first-hand, visit Peru's Amazon Rainforest.
9. As we found out during our time in the country, the two deepest canyons in the world are located in Peru, including the famous Colca Canyon, which swarms with Andean Condors.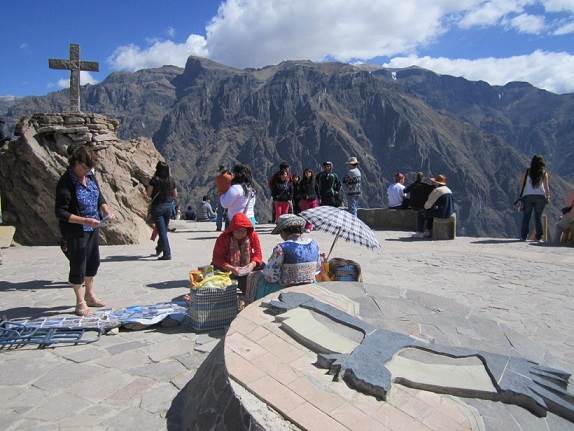 8. The primary language of Peru is Spanish.  However, the languages of the Quechua people – who are the descendants of the Incas – and the Aymara are also fairly common in some areas.
7. An ornithologist is someone who studies birds.
6. Supposedly both the tomato and the potato are from Peru.  Another fact I am sure you were dying to know.
5. Supposedly Inca would not consider a couple to be married unless they had exchanged sandals. Seems easy enough!
4. There are 28 different and distinct climates in Peru.  So whether you travel to the driest desert in the world in the west or the Amazon in the east – which constitutes over half of Peru's land – you're sure to learn that Peru is anything but uniform.
3. The Inca empire is not nearly as ancient as most people think.  Not only was it still in existence when the Spanish arrived in the 1500's, but unlike the Mayans of Central America, their existence was comparably brief, lasting just over 100 years.
2. At the time that the Spanish conquered Peru, the Inca Empire was the largest empire in the world, and yet experts still believe that they had no formal system of writing!
1. Lake Titicaca is the highest navigable lake in world and is home to the Uros people, who not only claim to be older than the sun itself, but even today live on floating islands.
Do you have interesting facts that you learned during your visit to Peru, or did this article really make you a millionaire?  Drop us a note below!