National Vegetarian Week just ended, and what better way to commemorate eating green than with a vegetarian guide to Peru. I became a strict vegetarian two decades ago and when I moved to Peru, finding food to suit my lifestyle was among my concerns. Vegetarians fit in surprisingly well in a culture that loves all things beef, chicken and sea food.
Fast Food
Peru is a place full of eclectic flavors and innovative dishes. Unfortunately, that innovation uses a lot of meat. The good news is, Peru is home to some wild produce that many omnivores miss out on because they are too busy chowing down on cuy (guinea pig). While abstaining from meat means taking a food detour, it also means getting to explore some really interesting fruits and vegetables – natures fast food.
While fruits like apples, strawberries and grapes are plentiful, many of Peru´s homegrown treats look like something out of a science fiction movie. Reach for camu-camu (which has 60 times more vitamin C than an orange) or chirimoya (also called custard Apple), for an exotic snack. Street vendors sell both, as to open-air markets and grocery stores.
Speaking of markets, a great place to stock up on some of the comforts of home is a health food store. Shops like Madre Natura in Miraflores sell staples like quinoa, bread, and sauces, as well as trail mix, protein bars, vegan milk (almond, rice and oatmeal), and veggie burgers.
Dining Out
Eating out can be difficult, but is definitely doable, especially in the larger cities of Cusco and Lima. The concept of veganism and vegetarianism are both varied in Peru. I have seen dishes that are on a vegetarian menu but have caldo de pollo (chicken broth) or salsa de ostion (oyster sauce) as the bases. I have also been in situations where vegetables and rice were called vegetarian even though they were cooked in the same pot as meat. The reason is this – to many people (not just Peruvians), not eating meat means not eating a medium-rare t-bone steak. To them, it doesn't mean not eating foods with a fish base or dishes that simply have the meat picked out of them. For this reason, it pays to ask a lot of questions and to tell servers what exactly you want.
For vegans, it goes a step further. The innocent sounding papa rellena (filled and fried mashed potatoes), will most likely have milk in the mashed potato part and cheese or egg in the center. The same goes for breads, pastas and sauces which may seem vegan, but definitely aren't. Most restaurants will do their best to accommodate vegans, but keep in mind that oversights could be made and the dish could be flavored with butter or sweetened with honey.
One popular type of food in Peru is Chifa and most restaurants will feature a vegan/vegetarian section. That said, some do use fish or oyster sauce, so be inquisitive. My safe, go-to dish is vegetables with salsa de tamarindo, or tamarind sauce, which basically tastes like sweet and sour. Another option is to ask for steamed vegetables with soy sauce. Additionally, I put together an eating out internationally in Lima guide and all of the restaurants highlighted offer vegan-friendly dishes.
Eating vegan or vegetarian in Peru really depends on how religious you are. If you want to ensure that what you are getting is 100% meat-free, I would recommend that you stick to eating in restaurants that are strictly vegetarian or vegan. Both Lima and Cusco have a fair share of vegetarian restaurants. While fully-dedicated vegan restaurants are harder to come by, the chefs inside the vegetarian restaurants are more than willing to tweak the dishes to accommodate a completely animal by-product free diner.
Finally, you can always bring your own snacks to help fill the void. For example, I am about to embark on a trip to the Amazon and aside from bringing bug spray and sunscreen, I'll also pack Nature Valley Granola Bars and peanut butter and jelly. These transport easily and will help keep me from starving to death on my four-day journey.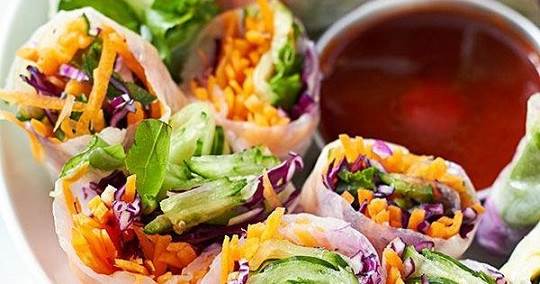 Vegan-Friendly Lima
Madre Natura – Vegetarian health food shop with supplements, groceries and some prepared foods
AlmaZen – Full service, 100% vegetarian restaurant and cafe; the menu changes daily, so you can try something new each time
Bircher-Benner – Fully vegetarian restaurant that also has a small shop selling vegan and vegetarian snacks and drinks; many Peruvian dishes made to be veggie friendly; try the lomo saltado or mushroom ceviche for an authentic Peruvian experience
Vegan-Friendly Cusco
Shaman Restaurant – Vegan restaurant and shop that focuses on food as spiritual nourishment
Green Point Vegan Restaurant – From baked goods to international cuisine, everything is vegan
Vrinda – Hindu-theme store with a restaurant that serves a menu salad, soup, entree and tea for S/.5-7 (~$2 USD).
Key Words to Know:
Caldo de pollo/pescado/bife … (chicken/fish/beef broth)
Manteca (in some cases butter, but also lard)
Leche, queso, huevos, miel (milk, cheese, eggs, honey)
Salsa de ostion, pescado (oyster/fish sauce)
Mantequilla (butter)
Helpful Phrases:
Soy vegano/a (I am a vegan)
Soy vegetariano/a (I am a vegetarian)
No puedo comer nada de animales, incluyendo nada de leche ni huevos (I can't eat any animal bi-products)
Tengo alergias a … (I am allergic to …); Sometimes restaurants think you are just a picky foreigner and won't take your request seriously. I often use this phrase in Asian restaurants since seafood allergies are a very real problem that they understand and take my request seriously.
Soy muy religioso. Por eso no puedo comer nada de carne ni pollo ni pescado (I am very religious. For this reason I can't eat anything from meat, chicken or fish); Again, sometime restaurants will think you are being picky. Throwing in that you are religious (even if you aren't) means that you take what you eat seriously. They will too.