Tarapoto is a beautiful city located in the region of San Martin (whose capital is Moyobamba) in the border of the forest of Peru, founded on August 20, 1782 by the Spanish bishop Baltazar Jaime Martínez of Compagnon and Bujanda. It is a city that is characterized for its radiant tropical climate, its happy people and its great tourist attraction.
To arrive to Tarapoto there are two options. The first one is a bus trip, that from Lima lasts 23 hours it travels through the North pan-american Highway and then the Fernando Belaúnde Terry. The trip from Lima through land, in spite of being long, is very entertaining due to the landscaping wealth since it travels through the 3 natural regions of Peru (coast, mountains and forest). If you desire a shorter trip you can choose the second option, a plane trip, that lasts only 45 minutes from the International Airport Jorge Chávez of Lima towards the Airport Commander FAP Guillermo del Castillo Paredes.
In Tarapoto there are many ways to enjoy its kindness as a tourist destiny. If you like adventure sports, the City of the palm tree offers large options to practice activities as boating, whitewater rafting in the fast, expeditions to the "mount" and walks. If your option is the ecotourism, in Tarapoto you will find lots of natural destinies in which you will be able to enjoy most beautiful landscapes and the great diversity of flora and fauna that characterizes the Peruvian forest. Some of the most important destinies are: the Ahuashiyacu falls, the lagoon of Sauce, the river Shilcayo and the tourist centers of the Cumbaza river.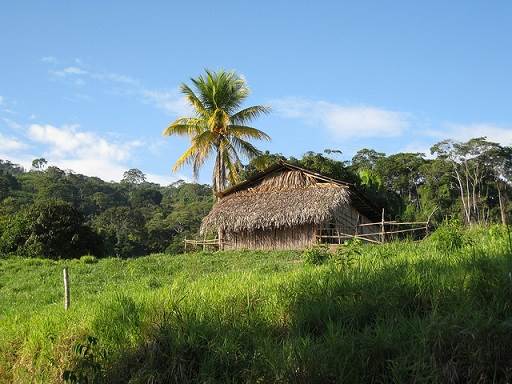 The city offers also a great variety of foods and typical beverages. In the case of the cousine, we have the classical Juanes, Tacacho with Jerky, the soup Inchicapi, among others. As for beverages we can enjoy the exoticism of the R.C., Chuchuwasi, Uvachado, Indanachado and many more marinated ones.