Peru is a country of immense diversity of climates and locations. Within hours you can go from the jungle to the mountains and all that generates a large variety of activities. Adventure sports are not immune to this reality and in this sense we can say that Lima is one of the best places for extreme aerial sports like paragliding and hang gliding.
These adrenaline filled disciplines require training to be performed on their own, but if you're looking to spend a moment at a mile a minute, the options of getting into a paraglider or hang glider accompanied by an expert are the most common. Here is a short summary about the best places to practice these amazing extreme sports in our Peru.
Costa Verde – Lima:
The vecinities on the seafront of the capital of Peru have an immense privilege. The configuration of the beaches and rock walls have made wind gusts that are uniquely favorable for paragliding and hang gliding. Making these flights in Lima will result in beautiful cityscapes in the districts of San Isidro and Miraflores are maximized to engage in the activity at night. A different and unforgettable urban experience. The offer is varied and can be obtained for a reasonable price just by approaching the waterfront parks of Miraflores or San Isidro.
National Reserve of Paracas:
The beautiful national reserve on the shores of the sea called "small southern" gets its name from very particular wind currents. It would be a sin not to take advantage of these trends for aerial extreme sports. The most beautiful views that we get are from the Paracas Sea, home to many endemic species of marine animals such as birds and mammals.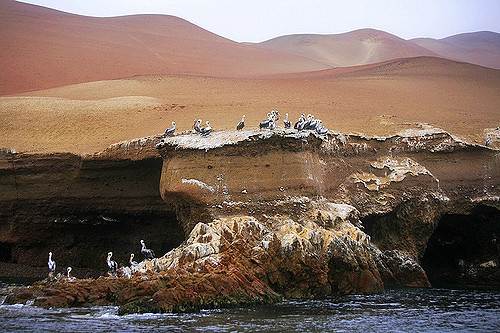 Sacred Valley of the Incas – Cusco:
The range of extreme sports is endless. Can you imagine the spectacle of flying over the Sacred Valley, as a condor, enjoying the superb view from above. Definitely an experience that neither the Incas had the good fortune to meet.