The central sierra of Peru has as one of its most precious jewels, a place where nature and tradition converge in its maximum expression. This magic destination is Tarma, also known as the City of Flowers, due to the fact that it is the major producer of flowers in the country.
Located in the Junín department at 3500 m. above sea level, the city offers a very agreeable climate and air free of city contamination, ideal for those who suffer from respiratory ailments.
To reach this place from Lima, one has to take an interprovincial bus which, in only five hours, will take you to these colorful places. If one does it on one's own, the trip is an hour less. You just have to follow the main road until La Oroya taking the detour toward Tarma.
Ideal time
The best time to visit the Tarma locale is between March and May. At this time, the fields are full of flowers, which the natives use to make elaborate rugs to celebrate Holy Week and the Festival of the Lord of Muruhuay –patron of the city – whose date is the first week in May.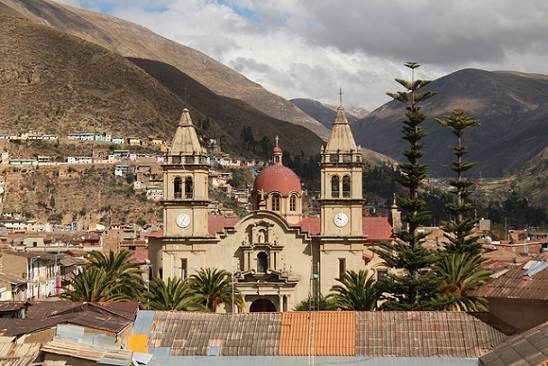 Tourism center
Aside from its natural landscapes, Tarma has varied gastronomic offerings, mainly Patasca potion or mondongo stew, the Yaku Chupe o green soup, red pork crackling or river fish crackling, just to mention a few of the dishes that may be savored in the countryside of the place.
On the other hand, the city has various hotels and boarding houses at its disposal for all types of budgets. And if one wants to explore other regions, the amenable people of Tarma are always willing to recommend true Andean marvels, that can be reached by easy to find buses for each destination.
You should not forget to visit the town of San Pedro de Cajas, renowned for its beautiful textiles; the grotto of Huagapo, that with its twenty meters in height is the deepest in South America. Or going deeper into the jungle, the beautiful city of La Merced. The experience will leave you marveled.