At approximately 65 km. from the city of Lima, the valley of the Rimac River is located near the town of San Jerónimo de Surco in the province of Huarochirí . With its local church of that dates back to colonial times, the local waterfalls, and the archaeological sites, this town is abundant with attractive tourist sites.
Tumbapaccha Falls  are mere short walk from the Huanano Machay caves, which are pre-Inca constructions of the Huarpa Ayacucho  culture. Arriving to the site, one can feel the magic and mystique of the Tumbapaccha waterfall.  Standing near falls, a person will feel small in comparison to the heaving beauty of nature.
The 20-meter-high waterfall is surrounded by beautiful-looking natural landscapes, which in turn are bountiful through the valley.
Alongside the banks of the impressive landscape and the raw natural force of the waterfall, there are various restaurants.
For this kind of trekking  through the valley, it is recommended to wear comfortable thin clothes and shoes. Also, trek lightly between the trails and rough roads as heavy weight hinders mobility and can be dangerous.
It is also advised to bring a drinking bottle or container, preferably for water. Remember, there are no shops in nature!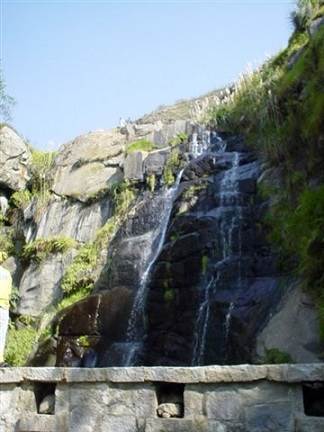 Due to the nearby city of Lima , it's possible to visit the falls in the course of one day. Surely the pressures of city life can be overwhelming, so why not get away from the city and run into the arms of nature? With this in mind, the Tumbapaccha cascade is no doubt the best option.
Because of the close proximity to the city, you can plainly plan a trip to Tumbapaccha during the week. Within days, you can spread the word to friends for a one-day trip of adventure and extreme excitement.  Just grab a backpack, wear something comfortable, and go out and enjoy nature!