Being in the Shrine of Machu Picchu is a completely amazing and unforgettable experience, therefore the flora and fauna that surrounds it is exotic; besides, it can also be found remainders of terraces and buildings that were built in the Inca era.
Also, we can observe an assembly of caverns that are found in the north side, just behind the shrine, that becomes an impressive monument.  These caverns are located on the cliffs of the caverns, above the river Urubamba. Sections of these caverns have been retouched by man, to be able to become grounds to bury their loved ones.
The caverns of all these grounds, have the most notable appearance, they receive the name of "Moon Temple", name that turns out to be quite arbitrary, because it also serves to denominate other areas that are found in Machu Picchu.  Many of these have been beautified by man to become places, probably, destined to be burial grounds.
And the fact is that there did not even had to be a temple, even when the forms and the location of the caverns give news of a ceremonial function rather than domestic, administrative or military.  Several of the caverns are interconnected.
One of these caverns is quite large and gets the attention of many of the travelers, we refer to the one that rises from Mandorpampa and is located under an immense rock (can be seen in the image), and has a striking resemblance to the Crypt of the Condor or to the Mauseleo Real.  This cavern is more than 7 m wide, 2.5 m of height and 12 m long.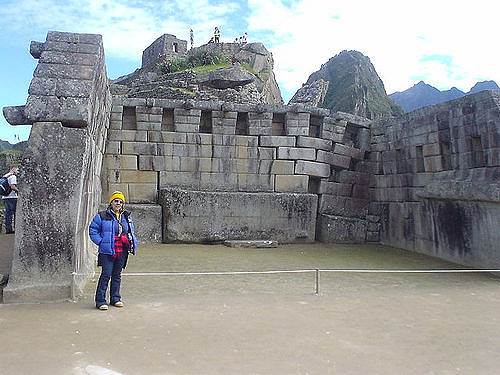 The amazing thing, is that positioned on this cavern we find another that has very similar characteristics. Both caverns are connected with steps, passages and intermediate landscapes.
After Cripta del Cóndor and Mausoleo Real, these caverns are the most important; since, in their interior can be find that its walls are of very fine hewn stone, its decorations are highly delicate, therefore they present altars worked in stone and jamb triple niches.
Hiram Bingham in his expeditions in Cusco and to this shrine, found some five caves in which laid down mummified corpses; sadly, in the caverns that form part of the Moon Temple, were not found bone remainders but ceramics in not very good condition.
Do not fail to visit the Moon Temple during your stay in Cusco, this is an unforgettable adventure.