A few weeks ago I found myself in between Internet service providers. In a past life, this is something I could have put up with thanks to uncapped amounts of internet on my phone and at my workplace. But in Peru, my phone plan doesn't offer unlimited data and I work from the big red couch in my living room from which I am currently sitting. A few days in and I realized I wasn't only missing out on social media, Netflix and cat videos, but also the important stuff like being able to contact family and friends via mobile messaging apps and doing the research and writing I needed to to bring home the bacon. Instead of toughing it out, I gave in, packed up and trekked to several of the Internet cafes dotting Lima's zig-zagging streets. Whether it's to put the final touches on a Power Point presentation or to upload pics from Machu Picchu, using one of Lima's Internet cafes while traveling can provide those on the go with an unconventional work place and way of accessing the Internet.
While there are chain coffee shops, the independent bistros have a bit more charm and offer drinks that diverge from the typical "iced, non-fat, sugar-free, decaf, caramel soy, cappu-machi-latte-frappé with an extra pump of vanilla, no foam and lots of whipped cream. Please." These local cafes are also more plentiful so they aren't as busy which mean the Wi-Fi is sometimes faster.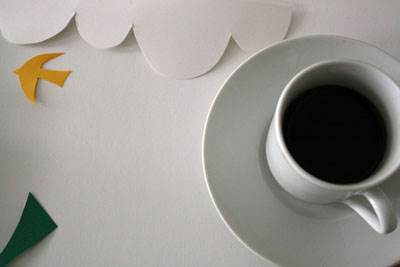 Coffee with a Side of Manners 
Know where to go: List out a few cafés from home before your trip to Peru even starts. This way, you will have a handful of reliable places in mind.
Don't be a space hog: Be courteous of those around you, taking care not to sprawl out on multiple tables or use the joint's only outlet for hours on end.
There's no place like home, but this ain't it: A cyber café is not the place to carry on long conversations over Skype or to laugh hysterically while watching old sitcoms from the 90s. If you must do these things, consider using headphones. Plus, if the cafés choice in soundtrack isn't your cup of tea, you can jam out to your own tunes.
KULCAfé Calle Bellavista 370, Miraflores With its brick walls and antique furniture, this quaint, unassuming cafe feels like stepping into your great aunt's living room. Break from the norm and order the simply delectable Nutella Latte.
Sofá Café Av. San Martín 480, Barranco There's no false advertising here. Comfy couches welcome customers as do tables to work from. Ample seating and fast Wi-Fi make for a great working experience (as do the full breakfast, lunch and dinner menus).
Café Café Various locations in Miraflores, San Borja and Surco This spot not only offers a variety of coffee drinks, it also got a full service menu complete with cocktails and some of Peru´s traditional dishes.