As soon as we arrive at Lima, we find modernization receives us in a world where all is fast.  In spite of having beautiful traces of its colonial past, the feeling of nature calls us. To arrive there, we should not go very far: we should only go towards Canta, located in the mountains of the department of Lima, 100 kilometers of the capital.
Canta and Obrajillo are, therefore, the starting point for those who desire to begin the Lima ecotourismo, since in its green slopes and valleys we find the origins of the Chillon river, that supplies water to all the capital of the country.

What to do?
The steep slopes, full of winding roads, and amazing views of the valley where the river travels are the best picture for fans of hiking and horse rides, which  will transport us between Canta and Obrajillo to one of its more visited main attractions: the Waterfall.
Consisting of a waterfall of 50 meters, the waterfall feeds water to the river and waters the slopes, helping the settlers with its cultivations of potatoe and anise.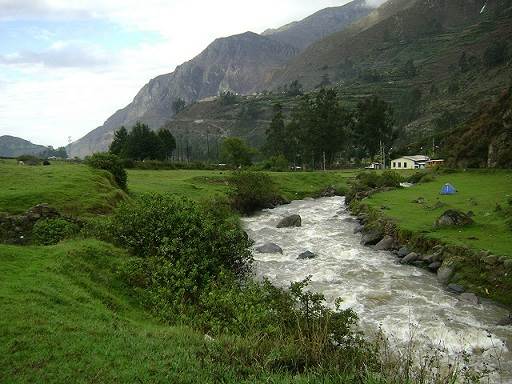 Where to eat?
Arriving at Obrajillo, the first thing we find is the delicious smell of caramel, which is very well known among the Limeans.  At the moment we arrive, the children will approach us trying to sell us products, we should overcome the temptation and buy it all in the market, that is found a few steps arriving at the city.
To eat, there exists the famous trout farm, where the fish are brought up especially for their consumption.  Its flavor is one of best in all of Lima, for which is highly recommendable to come over there.
How to arrive?
The company Peru Turismo offers a full-day itinerary, where we will visit all the places previously described, including the archaelogical ruins of Checta and the Santuary of Santa Rosa, important tourists points for those that desire to know a little more of the Limean culture.