Here you can briefly read about our experience. Also you can contact us if you wish to visit them. We can help you with making the reservation with Sernanp and also we have all the tips you need to know to reach the facilities.
Tambopata National Reserve – Madre de Dios
Tambopata Reserve is located at the south of Peru, in the border with Bolivia. The reserve is inside Madre de Dios region and 2 hours away from Puerto Maldonado by car/or boat.
This reserve is well known for hosting many jaguars and pumas. They are quite often seen early on the morning or just before sunset. Also there at least 6 different types of monkeys and the famous Tapir, which only exists in this part of the world.
Sernanp has a nice cabin and camping zone. Which is accessible from Puerto Maldonado only by 4×4 and 15min by boat.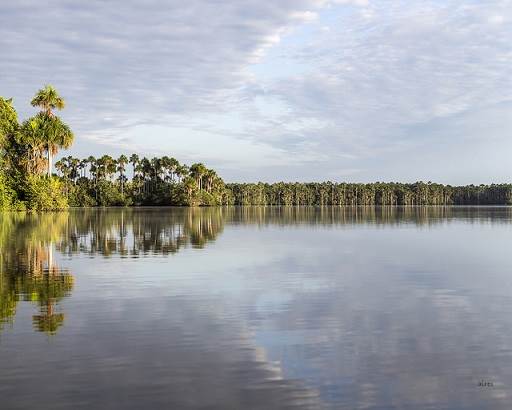 Landscaper Reserve Cotahuasi – Arequipa
Cotahuasi Landscape Reserve is located 6 hours away from Arequipa City, and it's the location of the deepest canyon on the world (apart from the Himalayas). There are regular buses departing from Arequipa and the road is 200 km of pavement and 150 km of good dirt road. On the way you will pass through different landscapes and towns, the road go's near the base of Coropuna Volcano, highest tropical volcano in the world.
Sernamp has an office on the town of Cotahuasi where you can find maps and useful information. There are 3 different full days routs that will take you to see amazing waterfalls, rock "forest" formations, preInca ruins, huge cactus gardens, Condors, hot springs and remote villages rarely visited by tourists.
It's a good place for the outdoors like trekking, mountain biking or rafting on the river.
Alto Mayo Forest – Chachapoyas, Amazonas
Locally know as the Blue Mountains (Montañas Azules) cover by rainforest and cloud forest this remote conservation area has a big biodiversity, from "Oso de anteojos" bear, deers, Ronsoco, monkeys over 120 birds and many flowers like orchids and bromeliads.
To get there you can reach on an overnight bus from Chiclayo or the fastest way a short flight departing from Lima to Tarapoto
Nearby you can visit different waterfalls, Paccha with 4 big different waterfalls of 40 to 50mts high and Gera waterfall near Moyobamba with 60mts high. There are a couple of caves, considered sacred by the Awajun trive, that can be reached after a short walk. And the local famous San Mateo hot springs
Ones here don't miss the opportunity to visit Rio Abisado protected Area, the entrance is regulated, so you can hire a Ranger guide on Mollebaya travel agency
Manu National Park – Madre de Dios
This park is actually a biosphere reserve located in Madre de Dios and Paucartambo,Cusco. The park protects several ecological zones ranging from as low as 150 meters above sea level in parts of the Southwest Amazon moist forests to Peruvian Yungas at middle elevations to Central Andean wet puna at altitudes of 4200 meters. Which makes this one of the most diverse protected areas on the world. And it is actually one of the less man-touched places in the world
If this is not enough to make you want to go there, just search for photos on Google or Flickr. This is a really great park to see for the first time the Amazon jungle
The access can be pretty hard though. From Cusco you can take a bus for 8 hours and then catch a boat. Either way you need to hire someone that knows the area, or book a tour in one of the many Manu agencies you will find in Cusco
Sernanp has one big station, that is actually maintained by a USA organization. We can arrange for you to stay there but take into account that you will need at least one week to visit the station. As it takes 3 days to reach it and 3 days to return
National Reserve Pacaya Samiria – Iquitos, Loreto
One of the most visited parks by foreigners in Peru. It is located on the north of the country and its home to the famous Amazon river
Pacaya Samiria Reserve is the Jungle Park that houses the most visitors in Peru. In its surroundings there are many lodges to suit any traveler pocket. From luxurious ecolodges to decent cabins, or all inclusive Amazon Cruises
Even if there are many visitors during the year the Park is home to a stunning number of wildlife. Here and only here you can see the pink dolphin swimming across the river. And also you can see many tribes still living outside de small city of Iquitos
Yanachaga Chemillen National Park – Oxapampa, Pasco
One of the greatest protected parks in Peru. Yanachaga is home to a mix of ecosystems; near to Oxapampa city you can access the Park through San Lorenzo Mountains, home of the spectacled bear. From Pozuzo you can access the park through Huampal section. Here you can see the well known 'Mono Choro' (Oreonax flavicauda). And about 4 hours from Oxapampa, and on the east side of the park you can enter through Paujil section. This area is frequently visited by NGOs and Government staff. However it is also accessible by the common traveler. In this section of the park you can see more wildlife
Sernanp has cabins in all three entrances to the park. You can book any of them through us